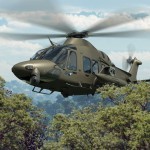 The brand new AW169 of Agusta Westland has been unveiled last week as a new competitor for the Armed Scout program. Is it intended to replace the first proposal with AW139M?
With this new entry, the British-Italian manufacturer brings the performance of the aircraft closer to its competitors with a lighter take-off weight. (OH-58D has a MTOW of 2495 kg or 5500 lbs)
AW139M has a maximum take-off weight of 6800 kg while the AW169 is lighter with approx. 4500 kg.
The concept provides the reliability of the twin engine and the performance of a modern aircraft. The weapon system appears to be standard with a 20 mm cannon and 70 mm rockets. Furthermore, the cannon is installed with an elevation adjustment capability during the flight.
However, the weapon pylons are located besides the doors, which may prevent the installation of a machine gun in the cabin. The Electro Optical Sight installed the nose has also a limited sight capability to the right side.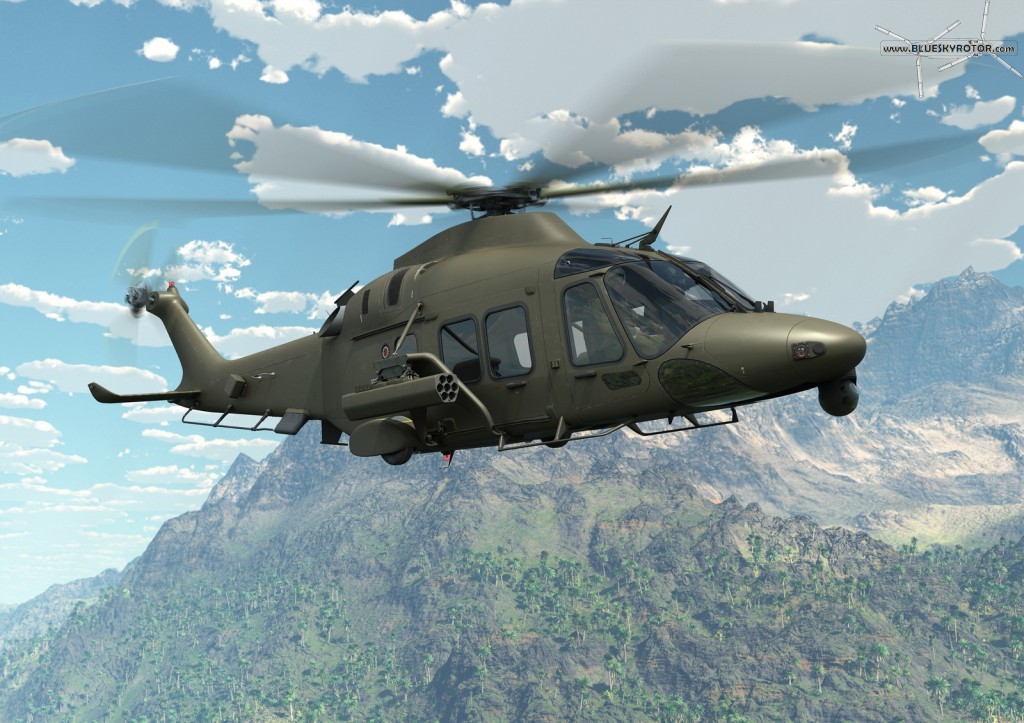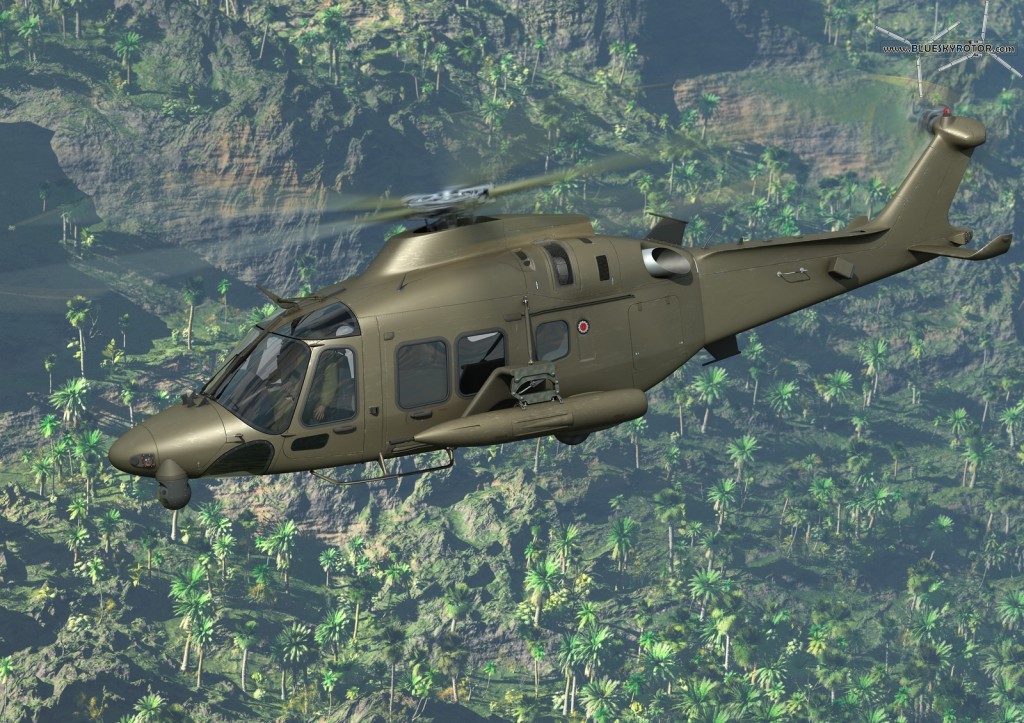 On the picture above, we see the mechanism allowing to adjust the elevation of the cannon. This mechanism needs to be corrected in order to avoid the full reaction forces from the recoil during firing.