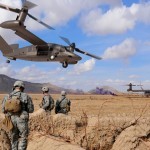 Bell Helicopter announced today a fully new aircraft, although drawings were already released months ago (see the article of Aviation Week).
It should perform well in hot and high altitude conditions, 95°F (35°C) and 6000 ft (1830 m).
Considering the previous experience developed together with Agusta Westland on the AW609 (first called BA609, then AB609) and Boeing on the V-22, Bell Helicopter is fully able to produce a performing and reliable tilt rotor aircraft.
The Bell brochure compares directly to the UH-60 Black Hawk, emphasing a range capability up to 2100 nm (almost 3900 km) during self deployment. Of course, the self deployment is in a ferry configuration, flying with auxiliary fuel tanks and almost no pax.
The video wants to display an aircraft that makes kids dream, brings the GIs back home safe and provides the "state of the art" technologies: video transmission from drones and… mission displays. In a time of financial crisis, advertisers would rather show reliable, useful and proven technologies than a futuristic and expensive toy.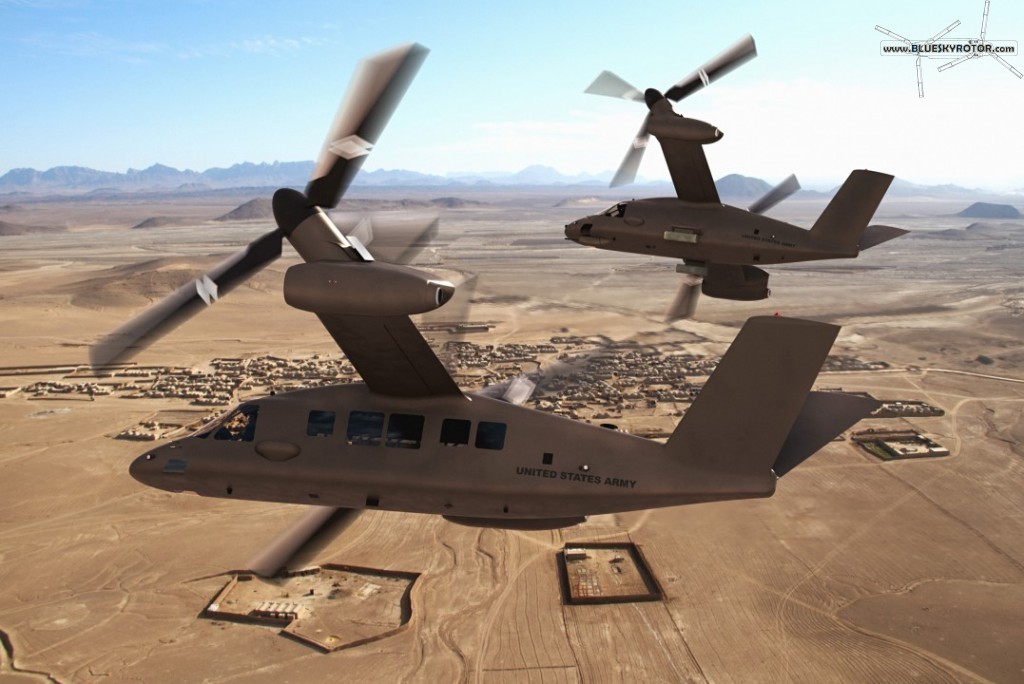 The aircraft could be proposed in 2 versions: tactical transport and combat. Beside possible door mounted guns for the transport variant, the armed version would carry weapons:
in pods under stubwings (rocket launcher, guns and cannons, missiles) ;

in a closed weapon cargo under the belly (for a stealth capability?) ;
in a chin mounted turret, possibily with a heavy 30 mm caliber.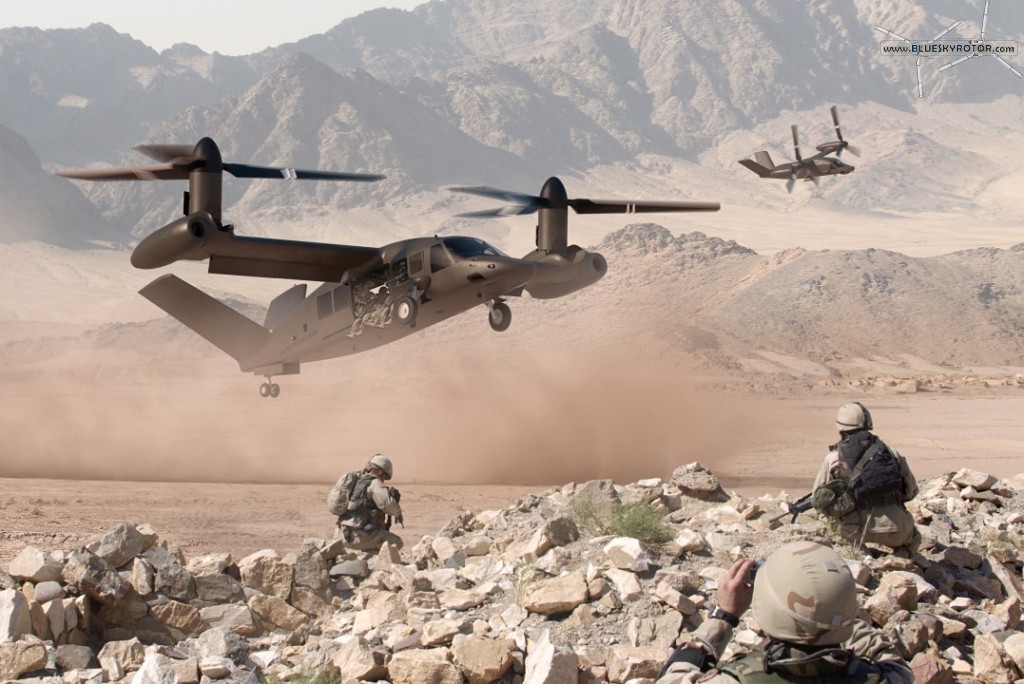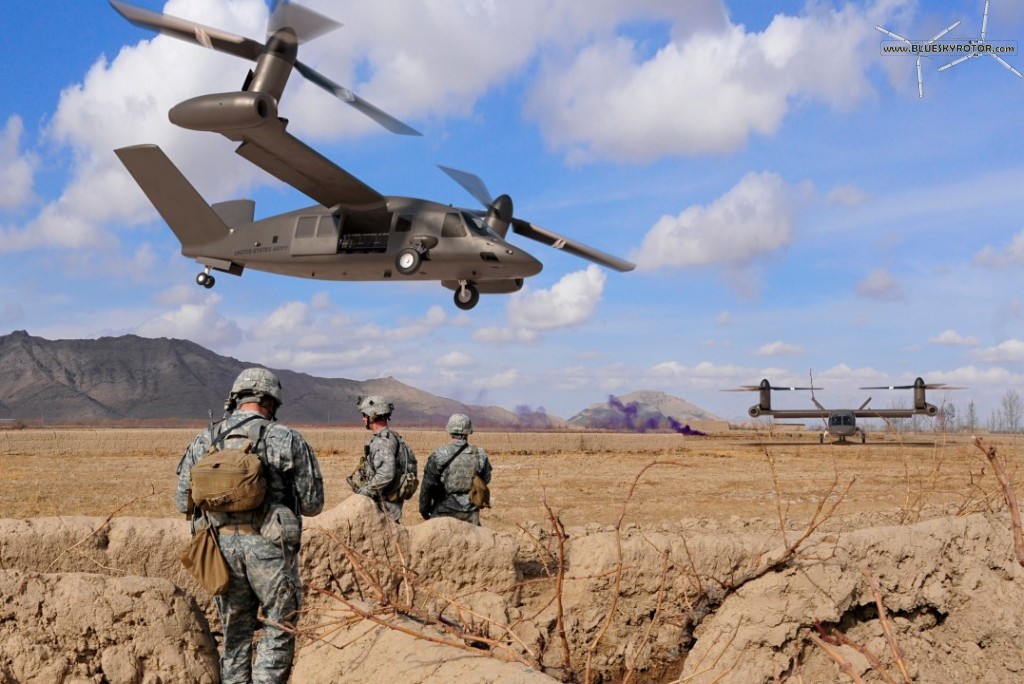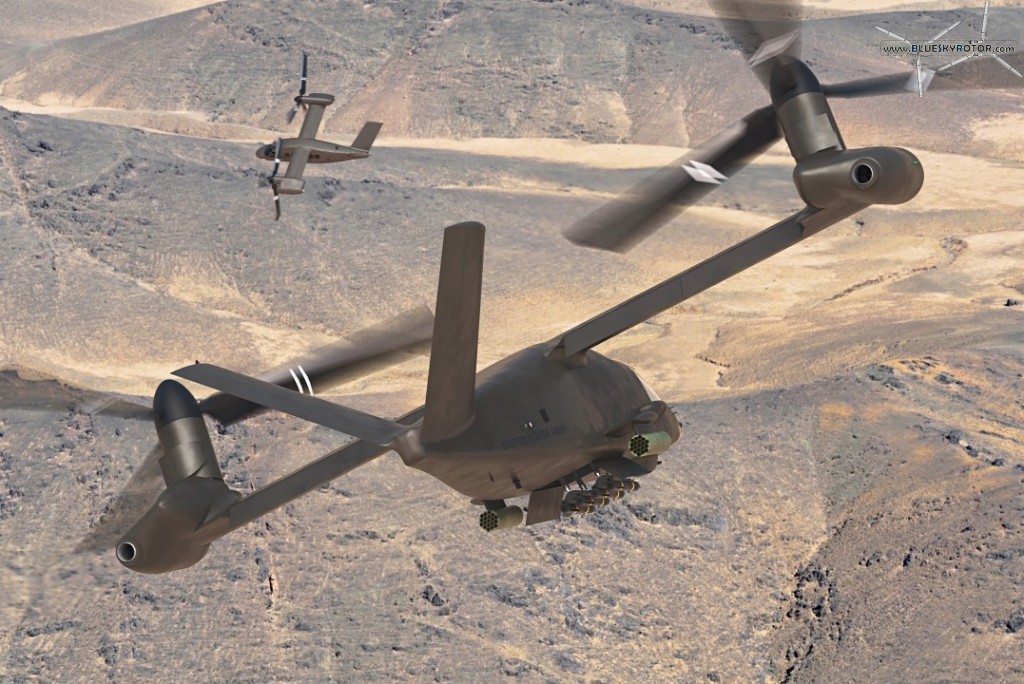 See the official dedicated website here: http://bellv280.com
Who are the competitors?
This aircraft arrives in a context of studies by the US forces, wishing for an Armed Scout and a JMR helicopter. The Armed Scout should be a smaller helicopter, but the Valor could still compete with the Sikorsky S-97 Raider and the Agusta Westland AW139M.
On the other hand, the Bell's proposal can be compared with the Joint Multi Role concept from Boeing and Sikorsky, as a fast helicopter.
The main question remains open though: which weight do you want for an Armed Scout and a Joint Multi Role helicopter?