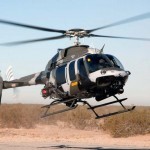 American contenders proposed by Bell Helicopter for the Armed Scout competition
Bell 407AH

OH-58D Block II or OH-58F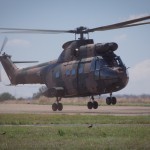 Alouette II, Alouette III, Puma and even a brand new AS350 B3e Ecureuil.
Great photos again, hit the link for the eyes candy. Continue reading »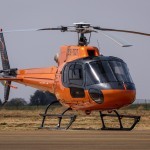 End of September 2013, beginning of spring time.
The day was rather grey, not providing much hope for a VFR weather. Shortly before my arrival at the airport, I was surprised to follow two trucks carrying wrecks. 2 Bo-105, easy to recognize, but not to identify. No clear markings were displayed, only the distinctive olive colour would let you imagine a previous life in the air force.
No clue where they came from, or what happened. Continue reading »