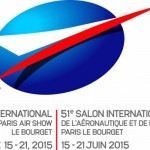 Airbus Helicopters, Bell Helicopters, Turkish Aerospace, Russian Helicopters… The 2015 edition of the Paris Air Show was far from being dedicated to the sole helicopters, but several manufacturers were there on the display.
The French Army is proud of the NH90 TTH, used in operation in Africa and middle east.
Bell displayed their 429 WLG and 407 GX. Many thanks to Gabriel and his explanations about the piloting interface!
The US forces displayed a strong presence.
Airbus Group had a huge display, but no access. You could only watch from afar.
The X3 is for loan at the Air and Space Museum in Le Bourget.
Russian Helicopters could not bring any real helicopter.
The Turkish industry presents the Atak helicopter.
The French Navy with the Caiman, NH90 NFH.
Parrot displayed the eXom, used for close observation and inspection of buildings.
Parrot made their BeBop dance together 🙂