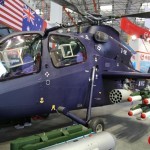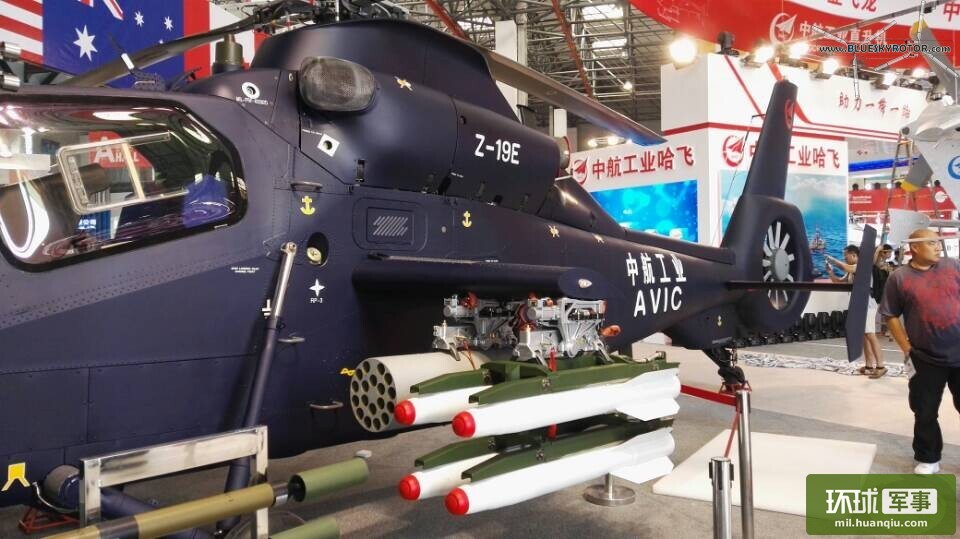 The aircraft is displayed with a wide range of armament: KD-9 air-to-ground missiles, 57 mm rockets, TY-90 air-to-air missiles, and a 23 mm machine gun pod. 90 mm rockets are displayed on the side. However, considering the heavy rocket launcher, it may not be possible for the Z-19E to fly with both the 90 mm rockets and the anti-tank missile launcher.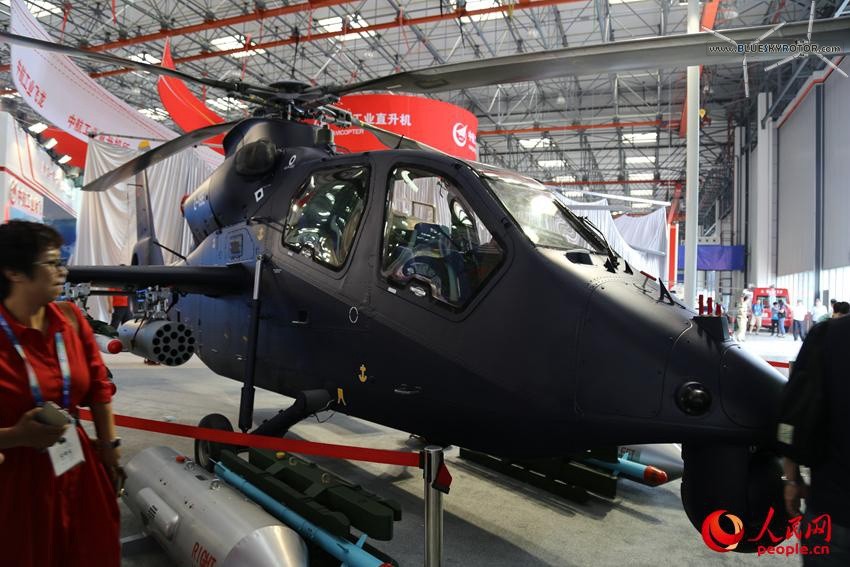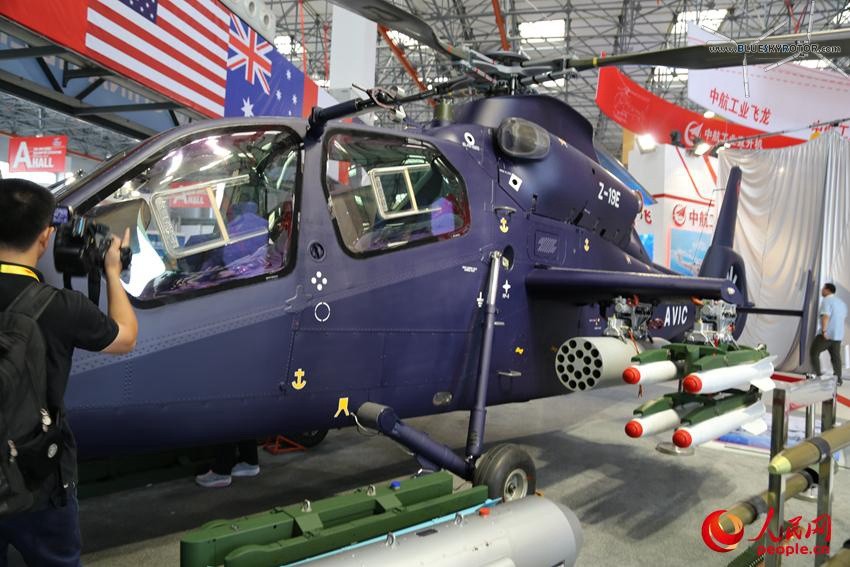 The rotor head is highly inspired from the Eurocopter Star Flex design, as seen for example on the Ecureuil and Dauphin.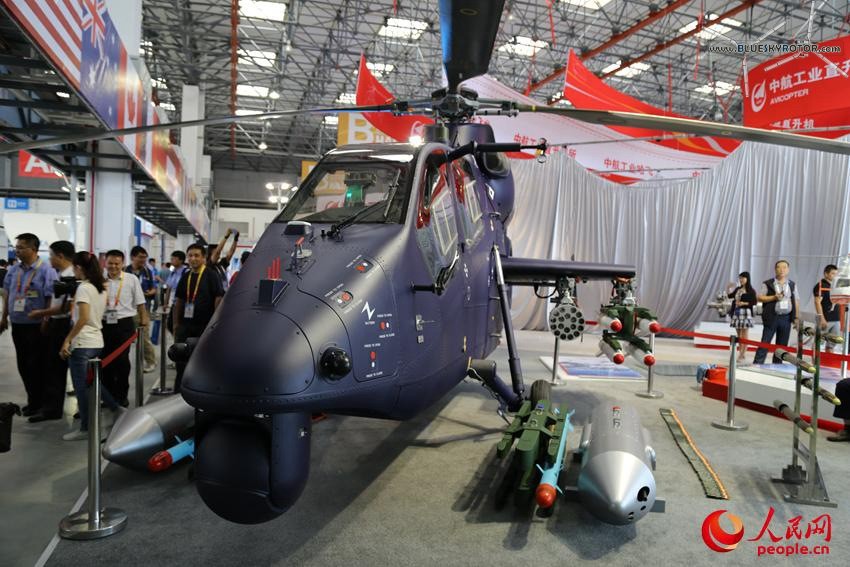 The rocket launcher is equipped with a protection to deviate the blast from the rocket motors.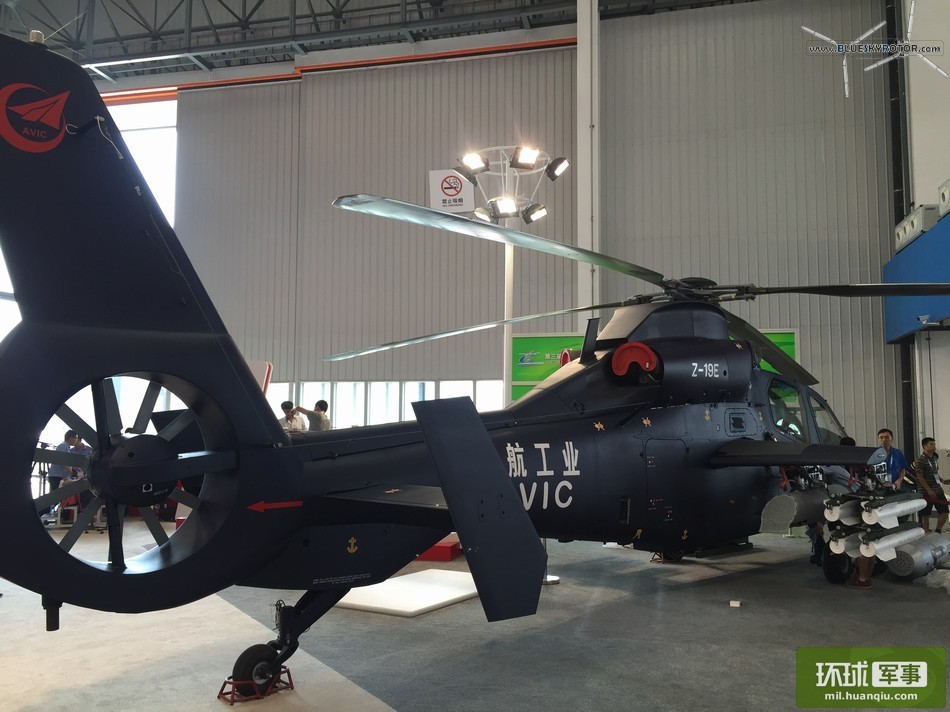 The picture below displays the fenestron as inherited from the Dauphin of the former french company Aérospatiale, now Airbus Helicopters. This design doesn't feature the stator seen on the EC135. Furthermore, the angle between the blades remains constant, unlike the method commonly in use to reduce the perceived noise level.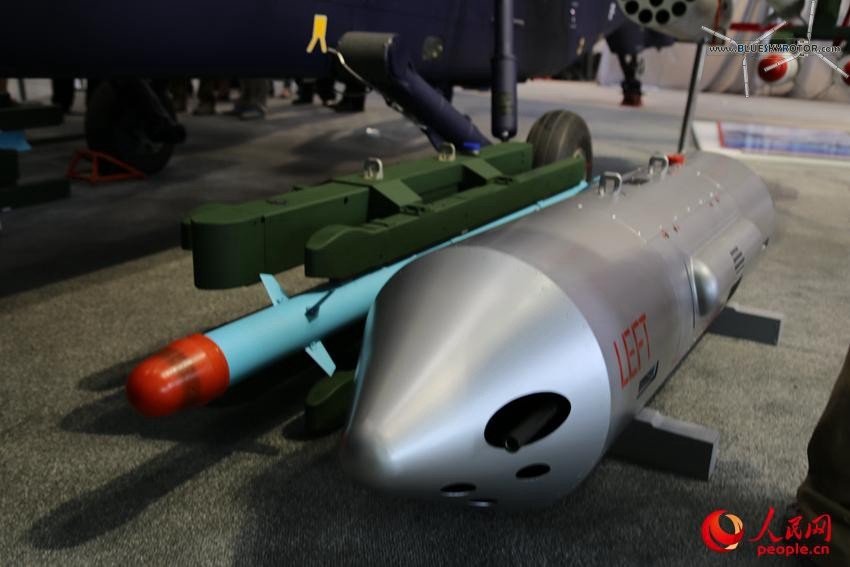 The twin air-to-air missile would be TY-90, and the machine gun pod a 23 mm calibre.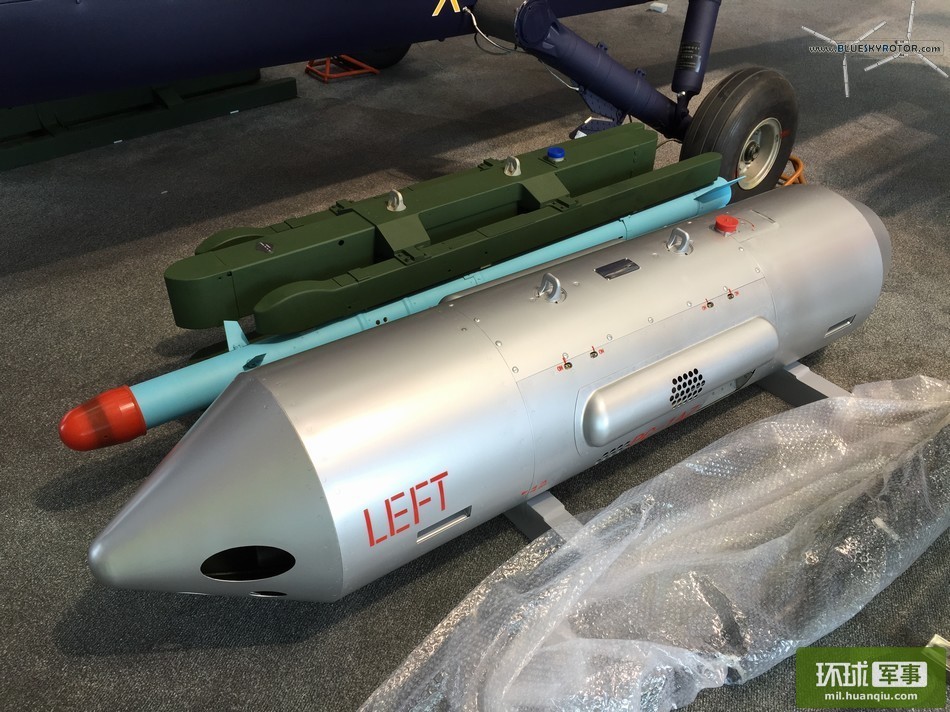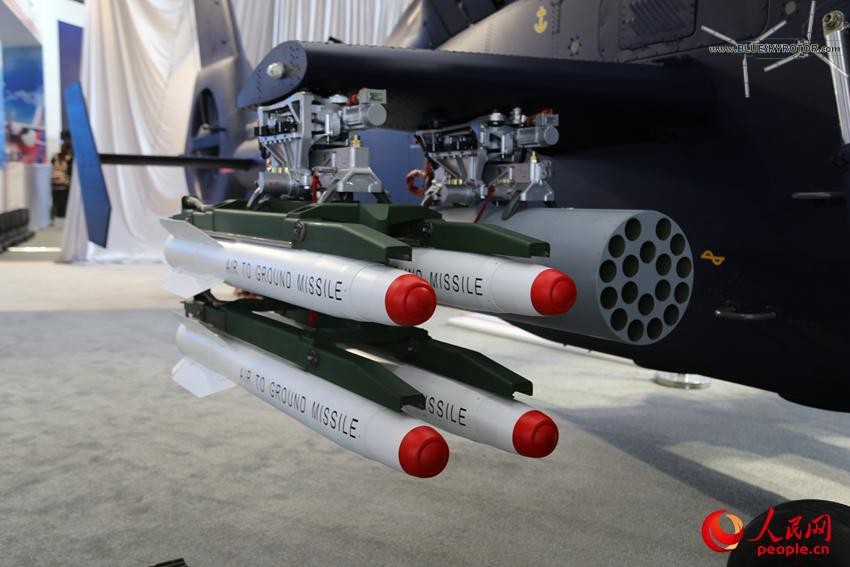 The missile are believed to be KD-9 laser guided anti tank missiles, in the same class as the Hellfire.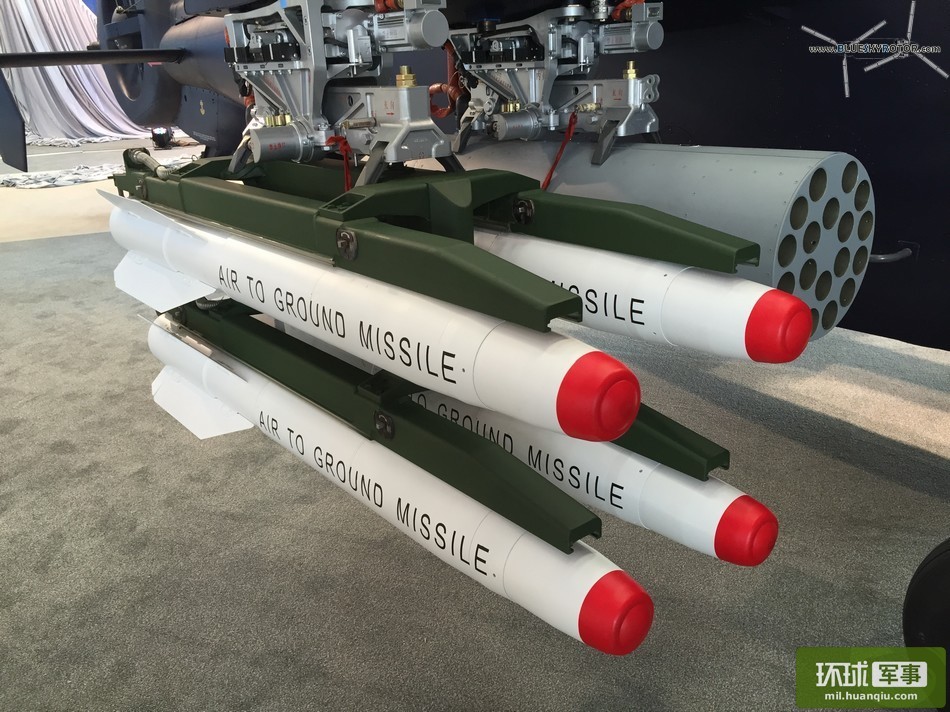 The Z-19E is equipped with the same weapon fixture as ATE installed on the Mi-24 Mk 3 Super Hind (seen here with Denel Ingwe missiles), and already installed on the WZ-10.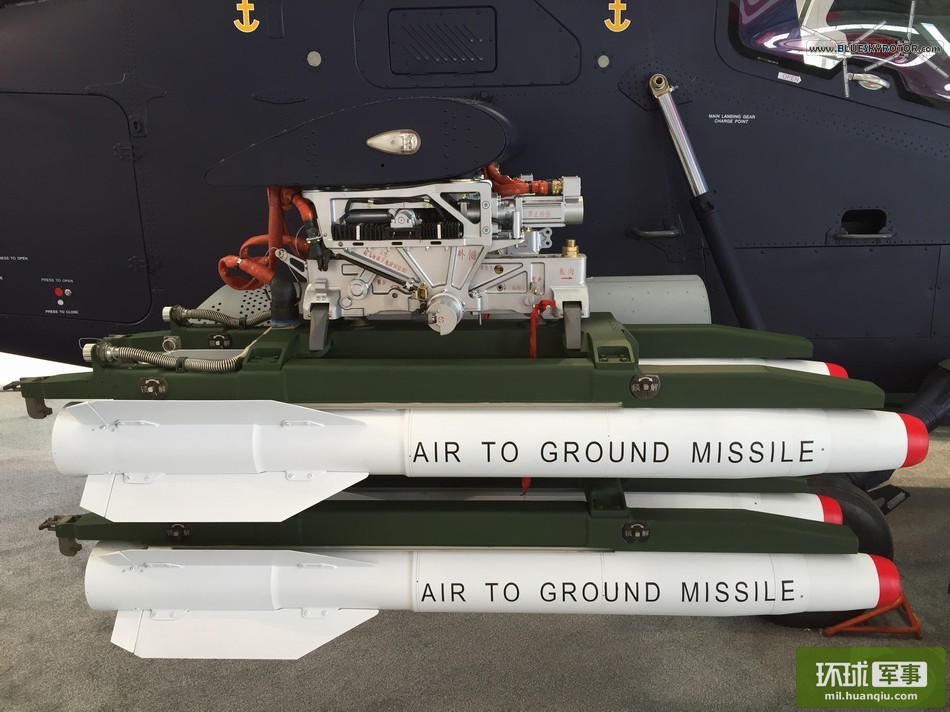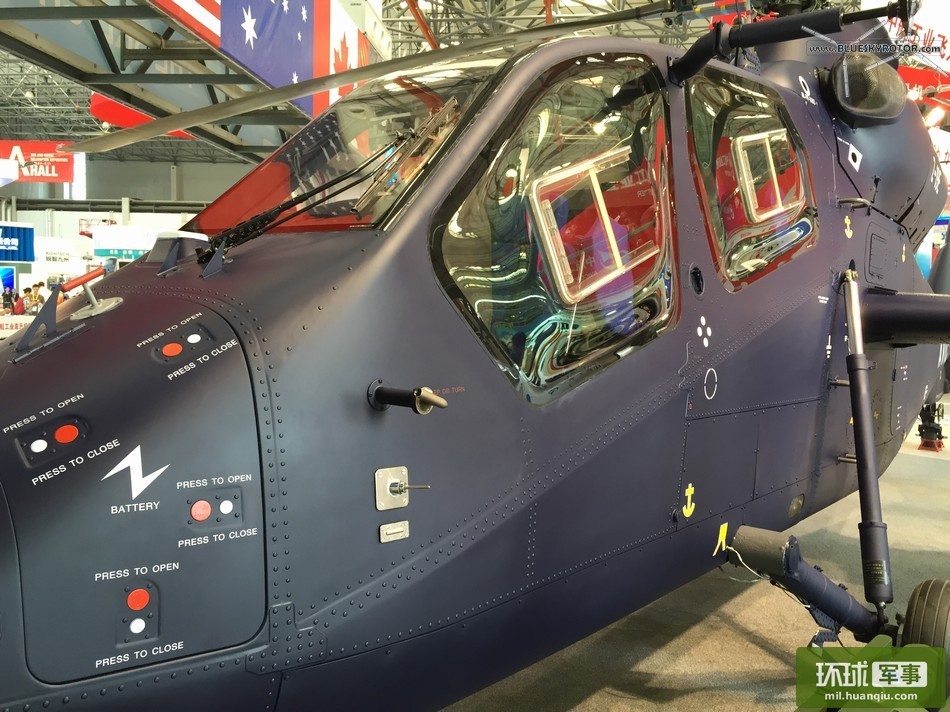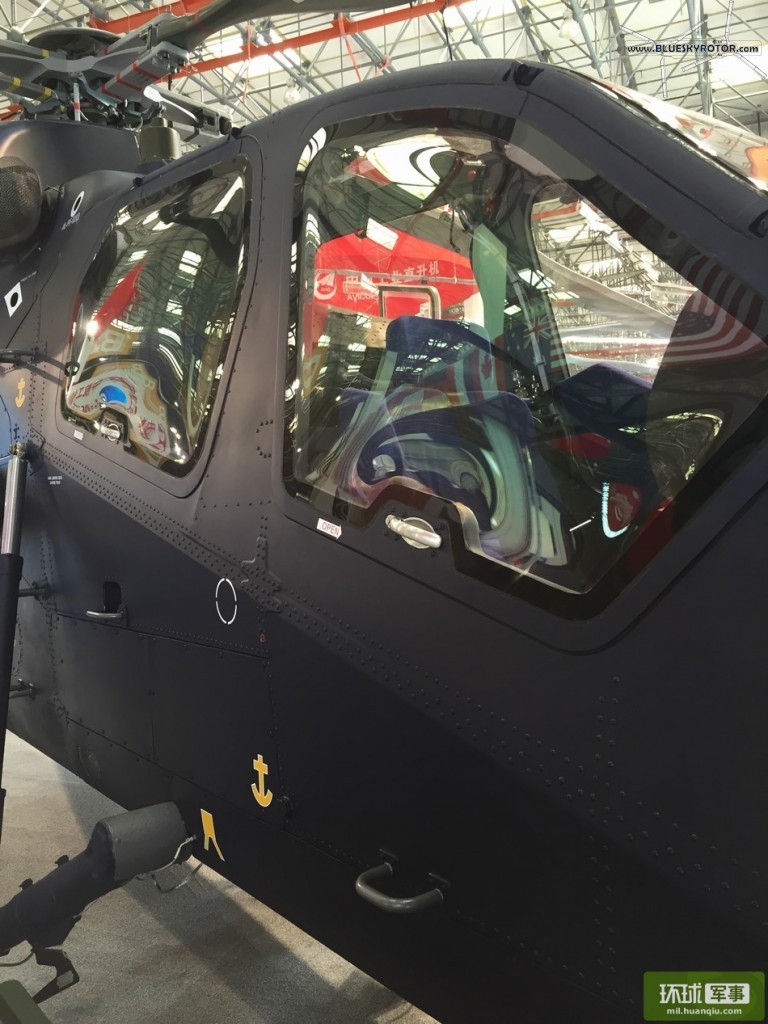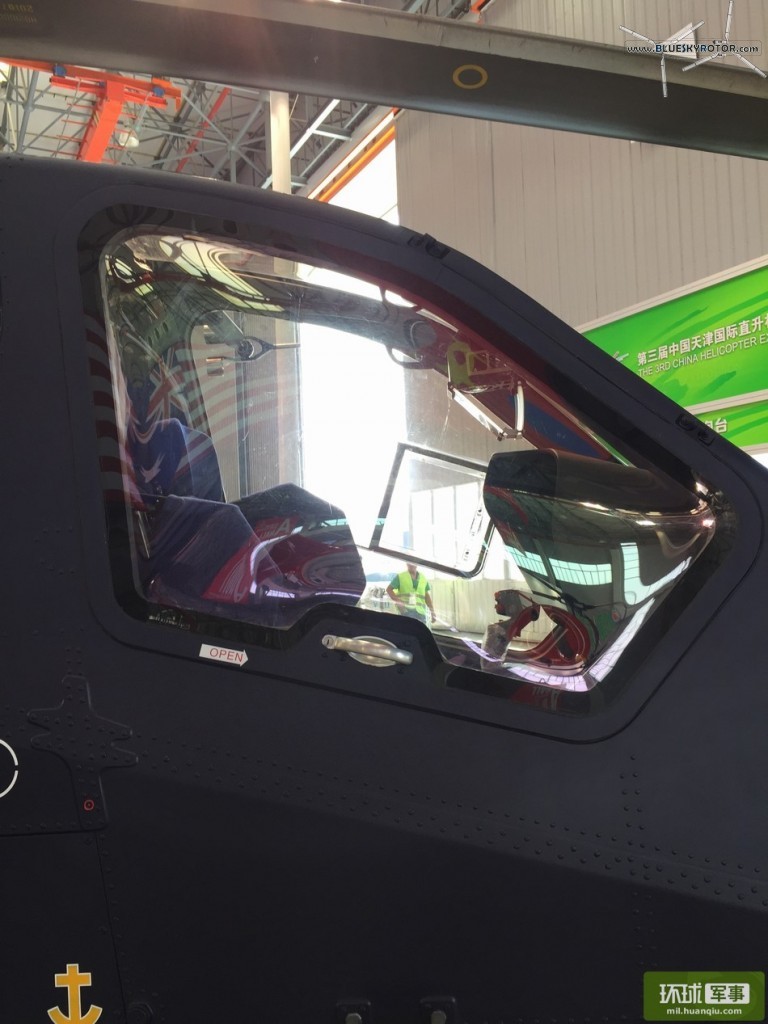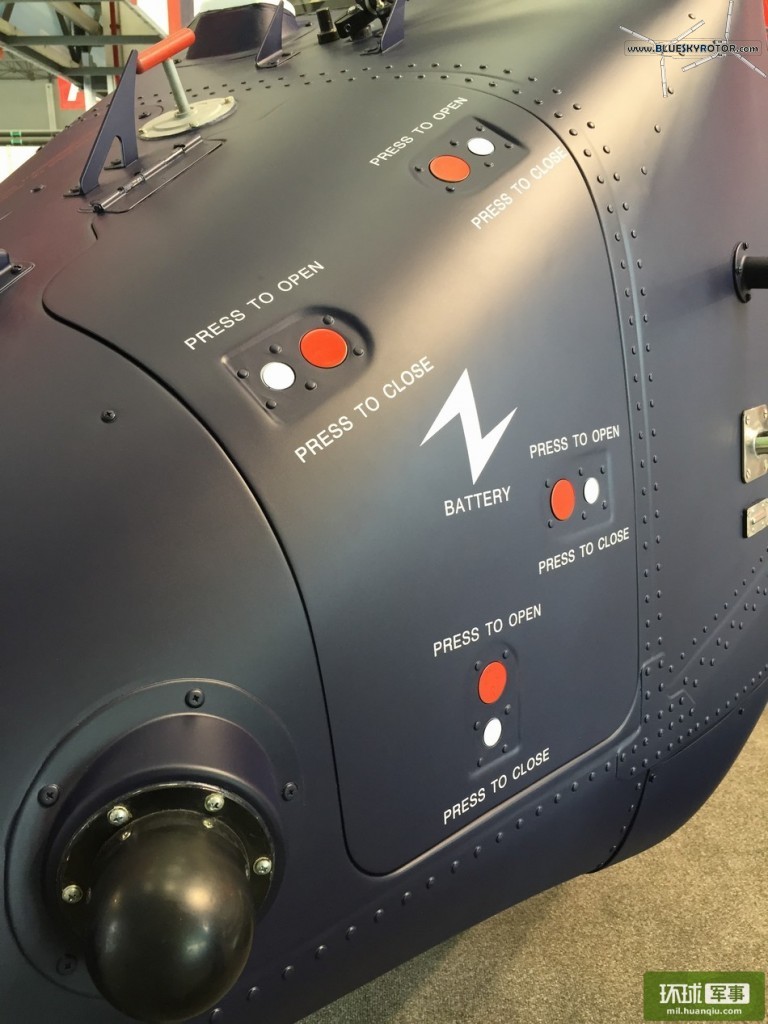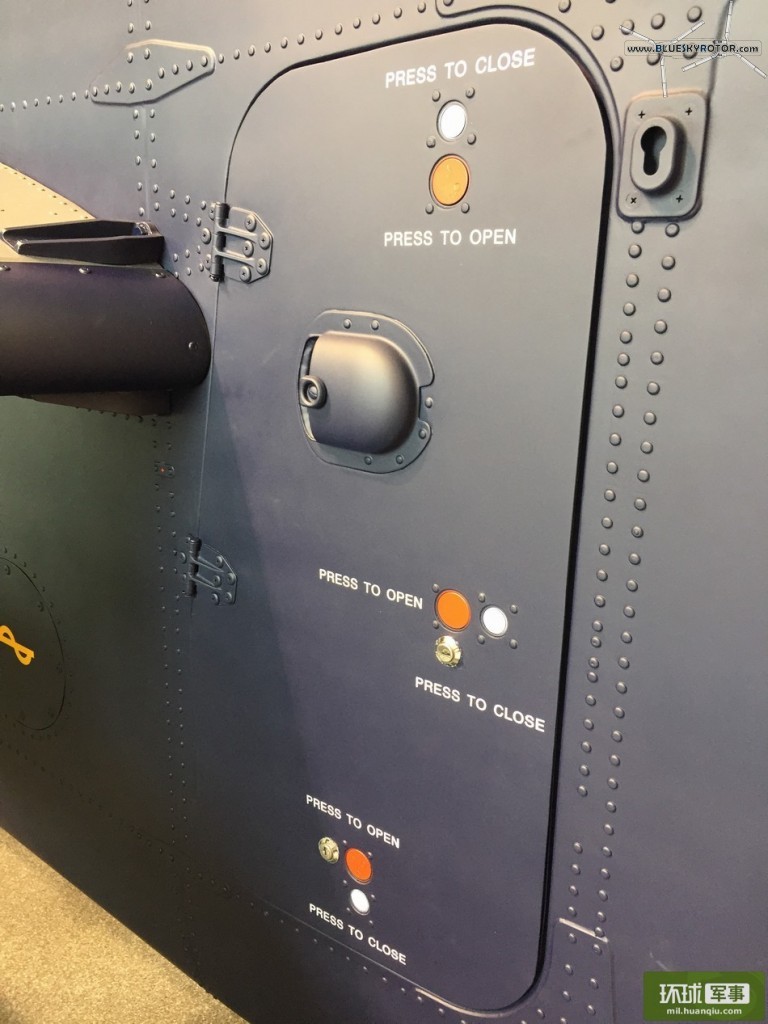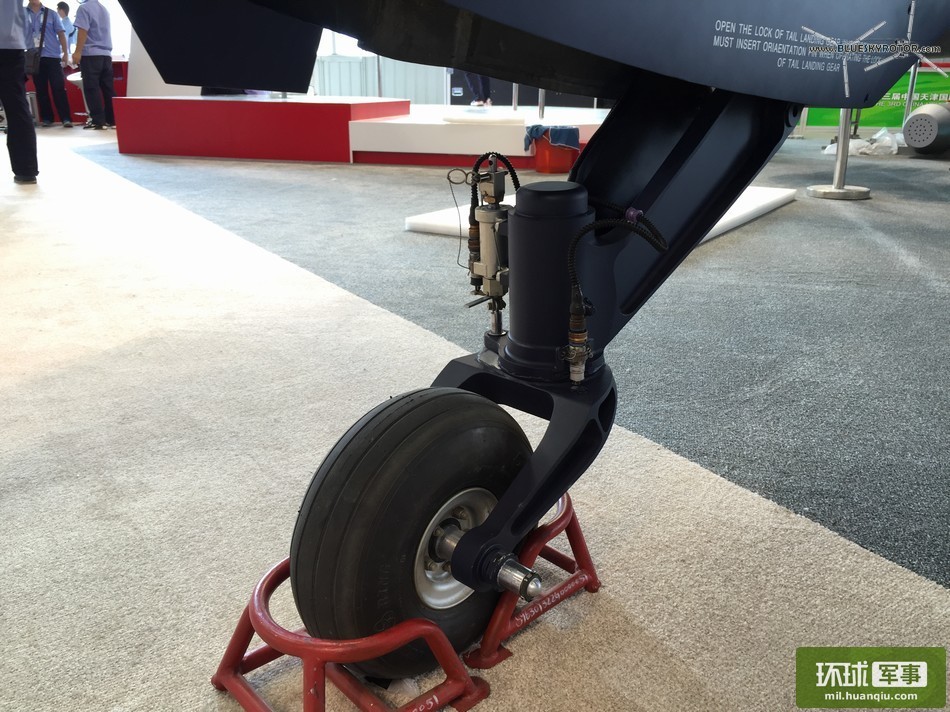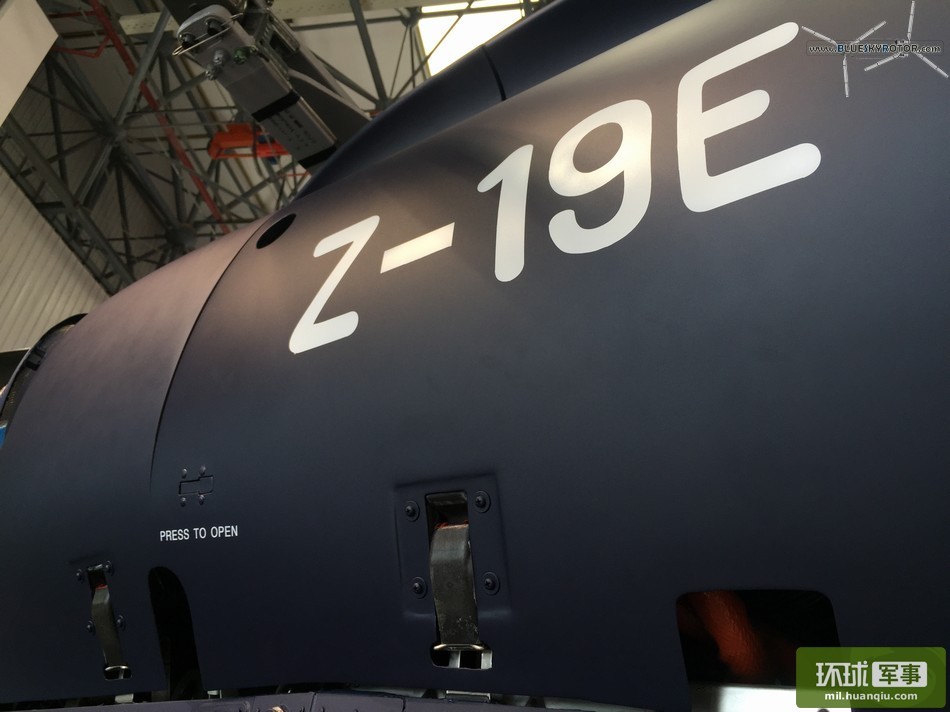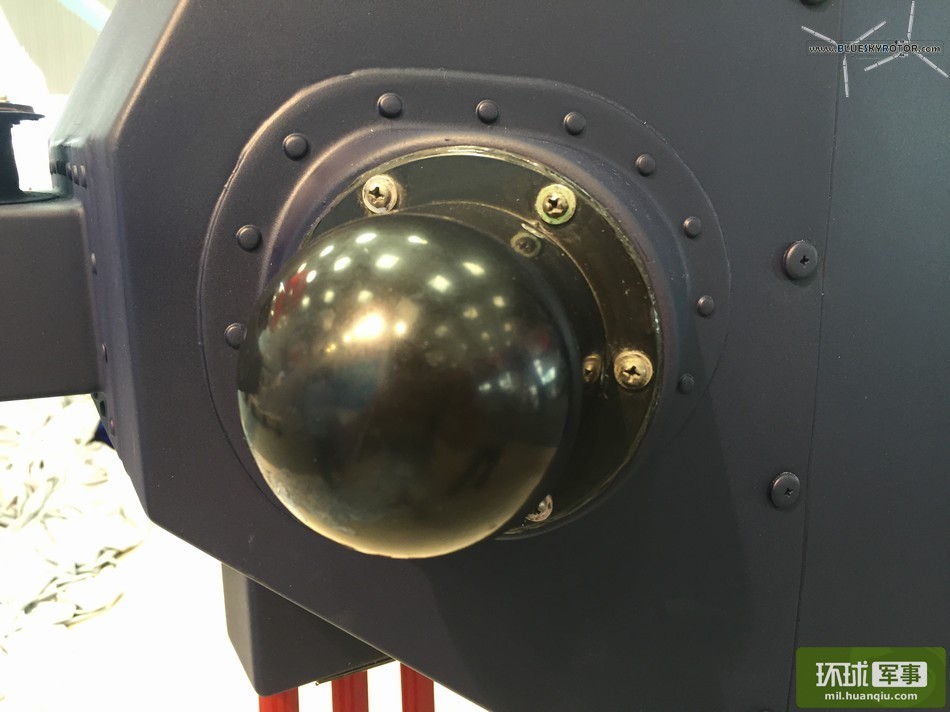 The IFF antenna displayed below is similar to that of the Z-20 (look-alike of the american Black Hawk) as explained on chinese-military-aviation.blogspot.com.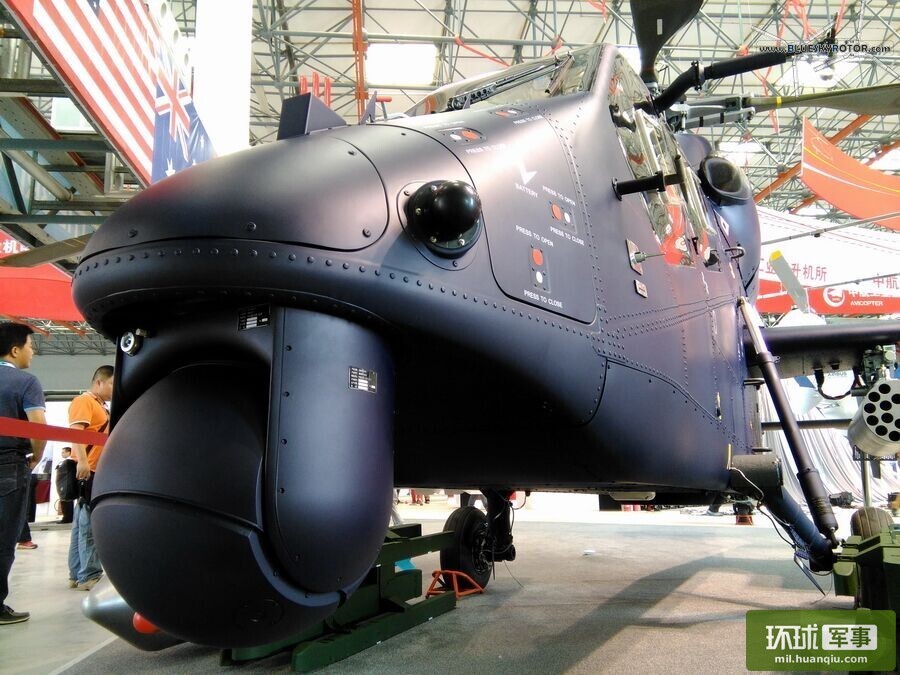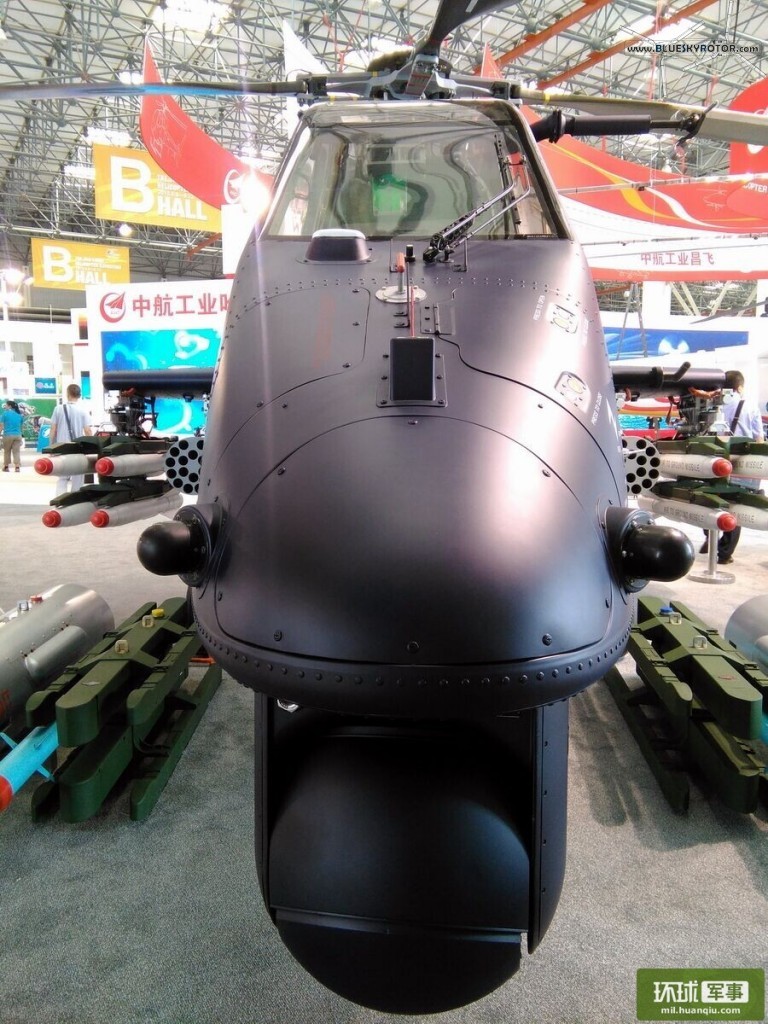 Source: mil.huanqiu.com via defence-blog.com and en.people.cn