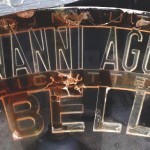 AgustaWestland has a museum accessible to the public in Cascina Costa close to Milan, Italy. The facility is only one of the numerous Italian locations as in Naples, Rome or Brindisi.
The museum actually covers only the italian side of the company, founded by Giovanni Agusta and directed by the Agusta family since the beginning of the 20th century. While visiting the museum, you would discover that the Agusta family did not build only aircraft, but also motorbikes. Nevertheless, most of the museum displays real helicopters, models and various parts (vertical stabilizer of an AB609, main gear box of an AW101…). Agusta built original helicopters as well as types under license, mostly from Bell.
If you have the opportunity, go and have a look, it is worth your time.
More information: www.museoagusta.it